To share your calendar with others, right-click on your calendar (under My Calendars in the Outlook navigation pane) and choose Properties from the drop-down menu: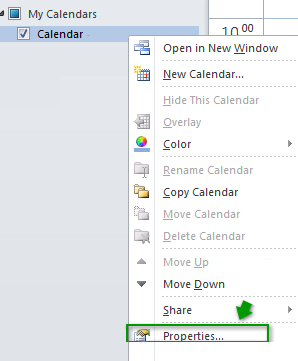 Click the Permissions tab in the Properties window: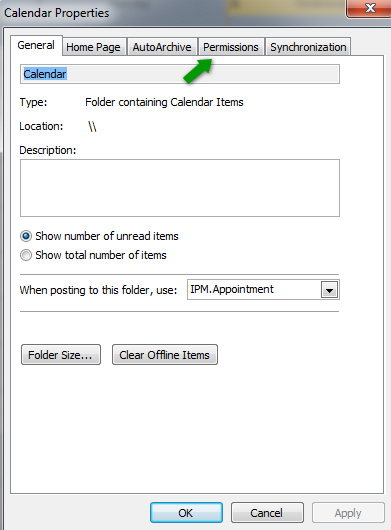 Click the Add button:
The Global Address List will appear. Enter the name of the person with whom you wish to share your calendar and then click Go. The person's name should now be highlighted in the address list results. Double-click to get that name to populate the Add field down at the bottom of the window and then click OK: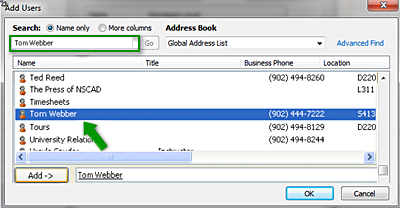 You should now be back at the Permissions tab in the Calendar Properties window where you can choose the level of read/write access that the person has to your calendar. When you are finished, click OK and then Apply: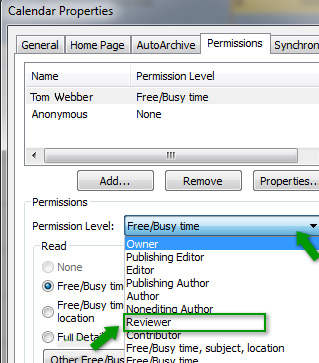 The person you just added can now view your calendar in their installation of Outlook by using File > Open > Other User's Folder and choosing "Calendar" as the Folder Type. They will then enter your name in a search field and double-click on your name in the search results window to load your calendar.