Choose eduroam from your list of discovered Wi-Fi networks and authenticate using your full NSCAD email address and password: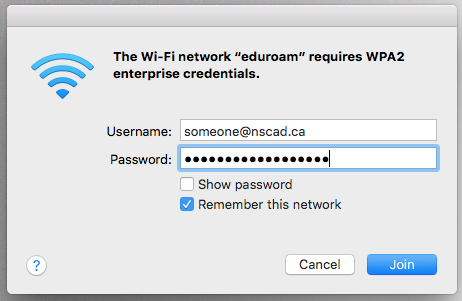 The first time you connect, you will probably see the following popup message regarding the security certificate issued by Harris-AD.nscad.ns.ca. "Harris-AD" is NSCAD's authentication server. To ensure that your session is encrypted, click Continue to add it to your Mac's list of trusted security certificates:

You will need to enter the credentials for an administrator user account on your Mac to allow the changes. This is your Mac's user name and password, not your NSCAD user name and password.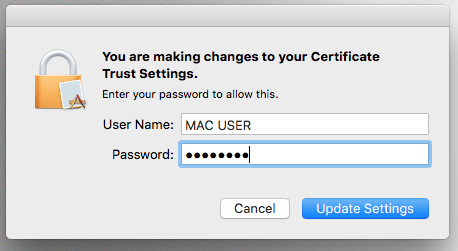 Click Update Settings to finish connecting to eduroam.