To set up an appointment to arrange academic accommodations for disability, please call NSCAD's Accessibility Resources Coordinator, Bill Travis at 902-494-8313. Services and accommodations will vary, depending on the individual needs of each student, but can include note-taking and tutoring services, the provision of texts and readings in digital format (for persons experiencing print disabilities), accommodations for writing exams, assistance with applications for the Canada Student Grant for Equipment and Services for Students with Disabilities, and more.  NSCAD Students with mental health concerns can arrange for personal counselling appointments with NSCAD's on-site counsellors through the Office of Student Experience (902-494-8260), or ask for a referral outside of NSCAD to a psychologist under the Student Health Plan (which covers $1000 of psychological services per year).
During the COVID-19 closure, contact Bill Travis (btravis@nscad.ca or 902-981-4769) to book counselling appointments (will take place by phone or video conference). See the bottom of this page for Peer Mentor contacts and for a link to Healthy Minds NS e-mental health tools.

Also, Laura Burke, one of NSCAD's counsellors, has set up this public face book group, as a place to post supportive messages and stay connected to counsellors during the crisis: https://www.facebook.com/groups/142931083729421
For more information on resources for students experiencing disabilities, contact Bill Travis, Accessibility Resource Coordinator at 902-494-8313 or by Email.

NSCAD Wellness is a collaborative project between NSCAD students, staff and faculty. It includes information about the types of situations that may require attention and contact information for the many resources available to students on and off campus.
Resources for students
• CommunityResources in Halifax
• Health Services Information Sheet (finding a doctor)
• Surviving Thriving at NSCAD with a Mental Illness, A Student-Created Comprehensive Guide
•Mental Health First Aid Kit (NEW)
Resources for Staff and Faculty
• Identifying and Responding to Students in Distress
Adapted from the Green Folder developed through Queen's and McMaster Universities
• A Faculty and Staff Guide to Helping Students
Adapted from the UNB-Saint John Guide written by Meredith Henry
• Non-Oppressive Disabilities Vocabulary
Guidelines for Reducing Mental Health Stigma When Interacting with Students
Other useful information, including Teaching Tips for working with students with various disabilities, including students suffering with Mental Illness, can be found at The Council of Ontario Universities' ACCESSIBLE CAMPUS website.
---
wellness Contacts
HEALTH AND COUNSELLING AT NSCAD
• Counseling inquiries  494-8260
• Accessibility Services  494-8313
• After Hours Emergency  492-8778, 877-0764
• Good 2 Talk (24/7 HELP phone): 1-833-292-3698

ALCOHOL/DRUG ABUSE
• NS Drug Rehab Centre  1-877-254-3348
• Addiction Services  424-8866
ACADEMIC
• Academic Advising  494-8260
• Academic Departments  494-8149
• Writing Centre Tutors  (jmilton@nscad.ca)
DALHOUSIE UNIVERSITY
• Black Student Advising  494-6648
• DAL Legal Aid  423-8105
• Native Counselling  494-8863
• South House Gender and Sexual Resource Centre  494-2432
OTHER NSCAD CONTACTS
• SUNSCAD  494-8127, 494-8132
COMMUNITY CONTACTS
• Nova Scotia Human Rights Commission  424-4111
• Metro Food Bank  457-1900
• Victim Services (Police)  490-5300
OFF CAMPUS
• SMU Health Services  420-5611
• Mental Health and Addictions Intake: 1(855) 922-1122
• Health information       811
• Eating Disorders Nova Scotia (902)229-8436
SHELTERS
• Adsum House (Women)  423-4443
• Bryony House (Women)  422-7650
• Metro Turning Point (Men)  420-3282
• Phoenix Shelter for Youth  446-4663
PEER SUPPORT (DAY PROGRAMS)
• Laing House  425-9018
ASSAULT
• Avalon Sexual Assault Centre  422-4240
• Sexual Assault and Harassment Phone line 425-1066
• Sexual Assault Nurse Examiners Program (S.A.N.E) 425-0122
• A Survivor's Guide to Sexual Assault: novascotia.ca/pps
EMERGENCY
• Emergency  911
• Mental Health Mobile Crisis Team  1-888-429-8167

SEXUALITY
• Halifax Sexual Health Centre  455-9656
• AIDS Coalition of NS  429-7922
• Youth Project (LGBTQ) 429-5429
• Youthline.ca (LBGTQ) 1.800.268.9688
---
Mental Health Collective
NSCAD's Mental Health Collective meets in NSCAD's Wellness Space (Room G227) every Wednesday at noon for their Mental Health Tea Hour. It's a stigma-free space to discuss mental health issues with peers, without the fear of being judged. All are welcome.
NSCAD's Peer Support Program offers one-on-one peer support in the evenings from 5:30 to 7:30 pm in Room G227 ("the wellness space"). Peer Support is one of the most effective strategies for individuals living with mental illness who are trying to maintain their mental health in a stressful academic environment, and even for students without a diagnosis of mental illness who are encountering less than functional mental health due to the stresses of school, relationships, being away from home, etc…. The Peer Mentors have lived experience with mental illness and are current NSCAD students, putting them in an ideal place to serve as positive examples for students coping with Mental health problems or having difficulty adjusting to life at NSCAD. NSCAD's Peer Support Program is supported financially by the Stay Connected Mental Health Project, a cooperative effort of the Nova Scotia Health Authority and local universities, funded by Fred and Elizabeth Fountain.
During the COVID-19 closure, email Bill Travis (btravis@nscad.ca) if you would like to be connected with a peer mentor by email for a Microsoft Teams chat. The peer mentors will be keeping their scheduled hours (as per the poster) and will be available by cell phone during these hours:

Monday 5:30-7:30  Emily Clark  902-981-4703 
Tuesday 5:30 – 7:30 Pamela Juarez   902-473-9380 
Wednesday 12 – 2  Emily Clark  902-981-4703 
Wednesday 12 – 2  Hannah Craig  902-473-0024 
Wednesday  5:30 – 7:30  Matilda Pinksen    matildapinksen@nscad.ca
Thursday   12 – 2  Olivia Baker Sullivan  902-981-4719
Thursday   5:30 – 7:30  Hannah Craig  902-473-0024 
Friday   12 – 2  Chris Parsons  902-981-4802 
Friday  5:30 – 7:30  Emilie (Em) Tremblay    902-981-4676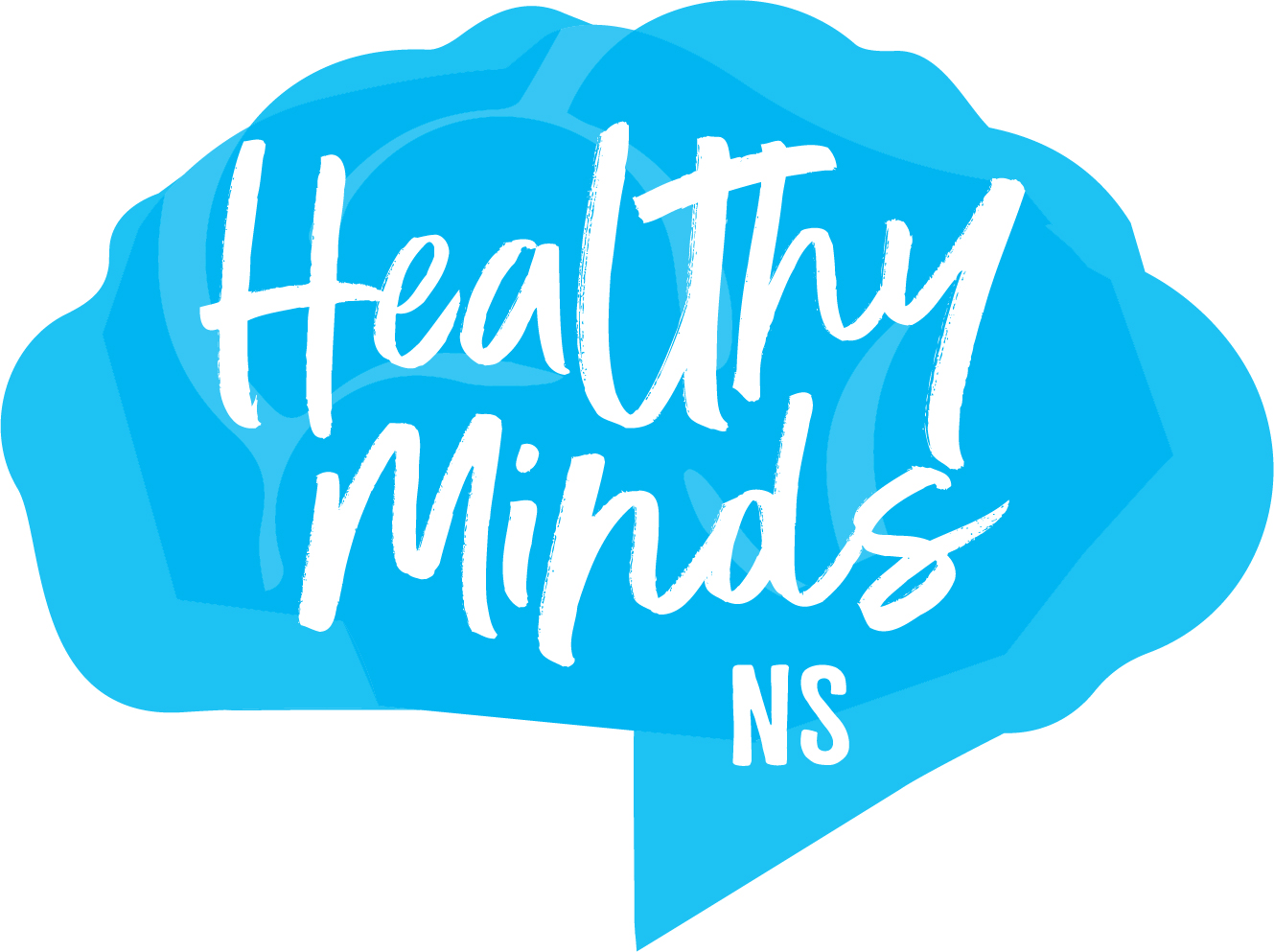 Click above for access to Health Minds NS e-mental health tools, including 7Cups (online peer support), TAO (Therapy Assist Online), and Good 2 Talk help-phone/Crisis Text line. They are free to use for all NS post-secondary students.
---
ADDITIONAL RESOURCES
• TRANSITIONS guide (for students transitioning to University)
• From Surviving to Thriving (another great transition guide)