NSCAD Wellness is a collaboration between NSCAD students, staff and faculty. It includes information about the types of situations that may require attention and contact information for the many resources available to students on and off campus.
Resources for students
• NSCAD Mental Health First Aid Kit (NEW)
• Community Resources in Halifax
• Health Services Information Sheet (FINDING A DOCTOR in Halifax)
NSCAD's Peer Support Program typically offers one-on-one peer support in the evenings from 5 to 7 pm in Room G227 ("the wellness space") during the Fall and Winter semesters, but they will be offering some online alternatives during the COVID-19 campus closure. Peer Support is one of the most effective strategies for individuals living with mental illness who are trying to maintain their mental health in a stressful academic environment, and even for students without a diagnosis of mental illness who are encountering less than functional mental health due to the stresses of school, relationships, being away from home, etc…. The Peer Mentors have lived experience with mental illness and are current NSCAD students, putting them in an ideal place to serve as positive examples for students coping with Mental health problems or having difficulty adjusting to life at NSCAD. NSCAD's Peer Support Program is supported financially by the Stay Connected Mental Health Project, a cooperative effort of the Nova Scotia Health Authority and local universities, funded by Fred and Elizabeth Fountain.
For more information about NSCAD's Peer Support program or to be connected with one of our peer mentors,  contact peermentors@nscad.ca or visit their instagram page (https://www.instagram.com/p/CFHXrEHnEi-/?igshid=8vgwhnk0bc6v).
The NSCAD Peer Mentors offer regular Coping Strategies Workshops for all students:
The notes from their Deep Breathing and Grounding Techniques session can be found here,
The notes from their Setting SMART Goals session can be found here (part 1) and here (part 2),  and
The notes from their Visualization and Mental Rehearsal session be found here
The notes from their session on using the Mental Health Continuum tool to monitor your own mental health can be found here.
The notes for the Self-Care workshop are here.
E-MENTAL HEALTH TOOLS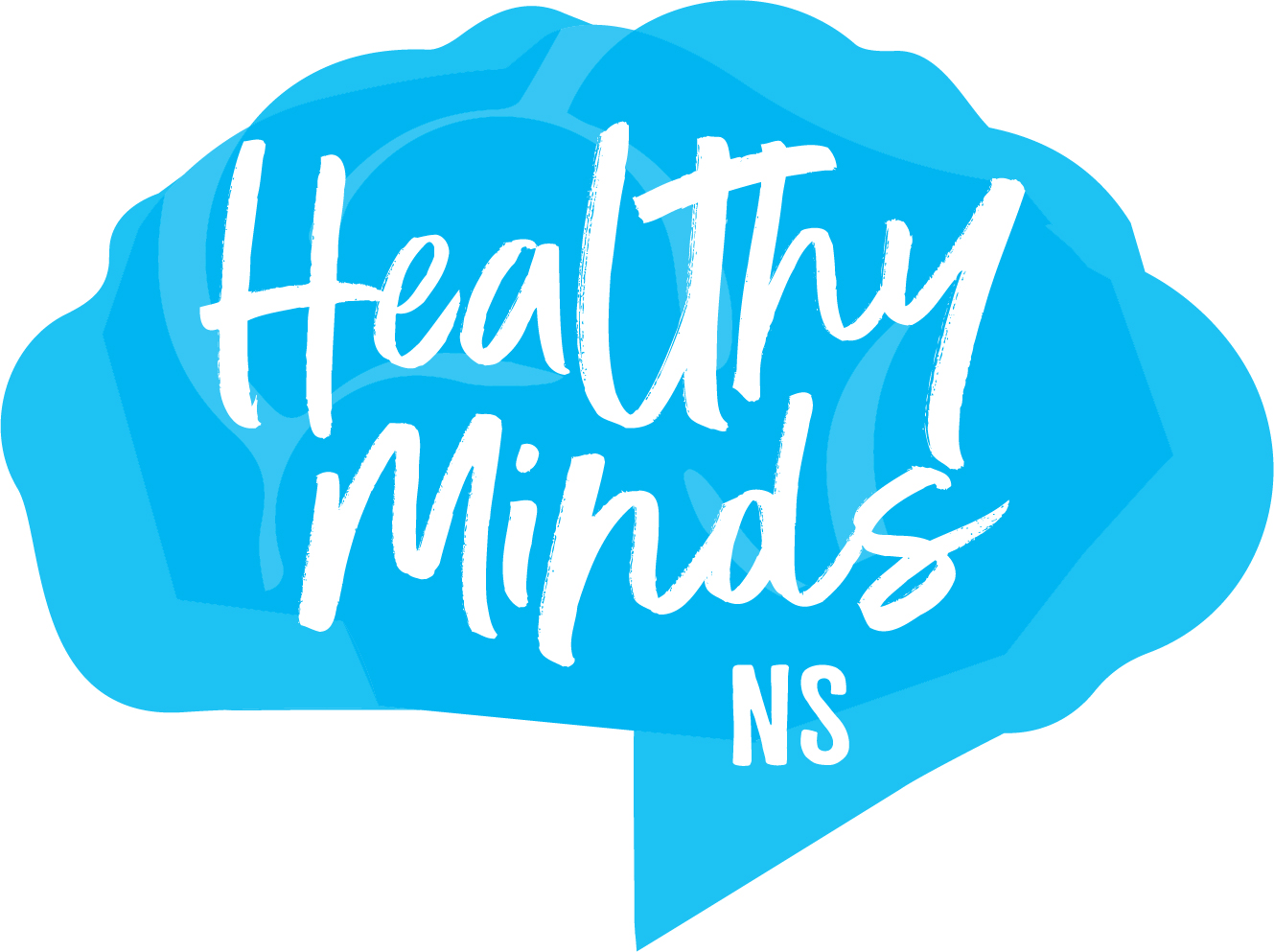 Click above for access to the Healthy Minds NS suite of e-mental health tools, including 7Cups (online peer support), TAO (Therapy Assist Online), Kognito and Good 2 Talk help-phone/Crisis Text line. They are free to use for all NS post-secondary students.
WELLNESS TOGETHER is a free mental health resource for people in living  in Canada and Canadians living abroad.
TogetherAll is an online anonymous peer-to-peer mental health support platform.
To set up an appointment to arrange academic accommodations for disability, please contact NSCAD's Accessibility Resources Coordinator, Bill Travis at (902)494-8313 or btravis@nscad.ca. Services and accommodations will vary, depending on the individual needs of each student, but can include ASL, CART, note-taking and/or tutoring services, the provision of texts and readings in digital format (for persons experiencing print disabilities), accommodations for writing exams, assistance with applications for the Canada Student Grant for Equipment and Services for Students with Disabilities, and more.  If you already know what accommodations you require and you've already provided documentation of disability to the Accessibility Resource Facilitator, you can request academic accommodations for your classes by emailing btravis@nscad.ca or by filling out the MACH Form in the NSCAD Forms Portal. NSCAD Students with mental health concerns can arrange for counselling appointments with NSCAD's on-site counsellor through the Office of Student Experience (902)494-8260, or ask our counsellor for a referral outside of NSCAD to a psychologist under the Student Health Plan (which covers $1000 of psychological services per year).
Our counsellor, Jennifer, has a Masters in Counselling Psychology from Yorkville University and brings with her experience counselling in a post-secondary environment having worked at both Saint Mary's University and Nova Scotia Community College. Jennifer supports individuals with a variety of presenting concerns including, but not limited to, depression, anxiety, relationship issues, body image difficulties, and school/work stress. If you have any questions about how Jennifer can support you or to book an appointment, you can email jabrahamson@nscad.ca or the Office of Student Experience at ose@nscad.ca
Resources for Staff and Faculty
• Identifying and Responding to Students in Distress
Adapted from the Green Folder developed through Queen's and McMaster Universities
• A Faculty and Staff Guide to Helping Students
Adapted from the UNB-Saint John Guide written by Meredith Henry
• Non-Oppressive Disabilities Vocabulary
Guidelines for Reducing Mental Health Stigma When Interacting with Students
• Kognito – Simulation software for responding to students in distress.
Other useful information, including Teaching Tips for working with students with various disabilities, including students suffering with Mental Illness, can be found at The Council of Ontario Universities' ACCESSIBLE CAMPUS website.
---
wellness Contacts
HEALTH AND COUNSELLING AT NSCAD
• Counseling Appointments:  494-8260, OSE@nscad.ca 
• Accessibility Services  494-8313
• After Hours Emergency  492-8778, 877-0764
• Good 2 Talk (24/7 HELP phone): 1-833-292-3698
   (or text "Good2TalkNS" to 686868 for support by text)

ALCOHOL/DRUG ABUSE
• NS Drug Rehab Centre  1-877-254-3348
• Addiction Services  424-8866
ACADEMIC
• Academic Advising  494-8260
• Academic Departments  494-8149
• Writing Centre Tutors  (writingcentre@nscad.ca)
DALHOUSIE UNIVERSITY
• Black Student Advising  494-6648
• DAL Legal Aid  423-8105
• Native Counselling  494-8863
• South House Gender and Sexual Resource Centre  494-2432
OTHER NSCAD CONTACTS
• SUNSCAD  494-8127, 494-8132
COMMUNITY CONTACTS
• Nova Scotia Human Rights Commission  424-4111
• Metro Food Bank  457-1900
• Victim Services (Police)  490-5300
OFF CAMPUS
• SMU Health Services  420-5611
• Mental Health and Addictions Intake: 1(855) 922-1122
• Health information       811
• Eating Disorders Nova Scotia (902)229-8436
SHELTERS
• Adsum House (Women)  423-4443
• Bryony House (Women)  422-7650
• Metro Turning Point (Men)  420-3282
• Phoenix Shelter for Youth  446-4663
PEER SUPPORT (DAY PROGRAMS)
• Laing House  425-9018
ASSAULT
• Avalon Sexual Assault Centre  422-4240
• Sexual Assault and Harassment Phone line 425-1066
• Sexual Assault Nurse Examiners Program (S.A.N.E) 425-0122
• A Survivor's Guide to Sexual Assault: novascotia.ca/pps
EMERGENCY
• Emergency  911
• Mental Health Mobile Crisis Team  1-888-429-8167

SEXUALITY
• Halifax Sexual Health Centre  455-9656
• AIDS Coalition of NS  429-7922
• Youth Project (LGBTQ) 429-5429
• Youthline.ca (LBGTQ) 1.800.268.9688
---
Mental Health Collective
NSCAD's Mental Health Collective regularly meets in NSCAD's Wellness Space (Room G227), during regular years, every week for their Mental Health Tea Hour. It's a stigma-free space to discuss mental health issues with peers, without the fear of being judged. All are welcome. During the COVID-19 campus closure, the peer mentors will be exploring online group activities to keep this tradition going.
---
ADDITIONAL RESOURCES
• TRANSITIONS guide (for students transitioning to University)
• WELLNESS TOGETHER (a free mental health resource for all Canadians, and International students living in Canada)
• Bystander Intervention and Community Care During the Covid19 Pandemic Zine
• From Surviving to Thriving (another great transition guide)